jump ahead:
» green friday
» holiday green gift guide
» gift certificates
» new website
» new and sale items
» motm news
New for Holiday '08/'09: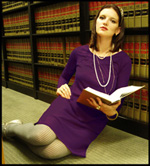 The Larkin Dress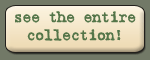 Mountains of the Moon is your source for the best in eco-friendly and fair trade fashion, accessories, and gifts this holiday season. We appreciate your continued support of our eco-conscious company over the last ten year. In the midst of the current "green boom," you can rest assured that you are getting truly 100% sustainable, sweatshop-free gifts for your loved ones this season. We're happy to help you with ideas or with ordering. Just send us an e-mail or call us at 877.875.0689. We're working extended hours, and have an extended return policy for the holidays.

Green Friday at Mountains of the Moon
In the shopping world, the day after Thanksgiving is known as "Black Friday." It's the busiest shopping day of the year, and the day that retailers go from "in the red" to "in the black." For the second year in a row, Mountains of the Moon is doing our part in turning a day based on money and consumption into a day to help the both earth and our wallets! It's easy to choose the big box stores in the current economy crisis, but we're making it even easier for you to save money and make a difference. For every purchase you make between now and Monday, December 1st, you can participate in Green Friday by entering GREENFRIDAY08 in the coupon code box at www.mountainsofthemoon.com. You'll automatically get a whopping 25% off your order and we'll make a donation of 10% of the profits from your purchase to Climate Cycle, a non-profit organization working to reduce global warming and empower our youth to become leaders in an emerging green economy. Be a part of Green Friday this year! You'll also get a free recycled, hand-tied book mark with your purchase. Coupon code must be entered at checkout to redeem. Not valid with other coupons, gift certificates, or store credits.
Holiday Green Gift Guide
The ladies of Mountains of the Moon have put together a very special Green Gift Guide to help you with ideas for eco-friendly and fair trade gifts for your loved ones this holiday season! The Guide features affordable and conscious gifts from several companies and organizations. Check it out right here.
Gift Certificates
Here at MotM, we love Gift Certificates. They're simple, fun to use, and they allow the recipient to choose whatever they would like. Mountains of the Moon offers Gift Certificates in many different dollar amounts to use on our website or in our vending booths, with no expiration date. Get your friends and family their very own Mountains of the Moon Gift Certificate this year!
Brand New Website
We've been busy working on the brand new Mountains of the Moon website, which will be up in early December! Check out a sneak preview.
New and Sale Items
Find brand new colors and items in our NEW ITEMS section at mountainsofthemoon.com, and enjoy our expanded section of SALE ITEMS to save you extra money!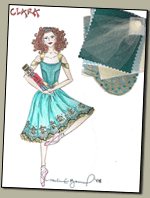 Mountains of the Moon News
It's been a jam-packed month for the Mountains of the Moon crew! In early November, Designer/President Melissa Baswell was chosen the winner among a group of Chicago's top Fashion Designers by the Joffrey Ballet and the Apparel Industries Board for her dress design for Clara in the Joffrey Ballet Nutcracker. Melissa, who chose sustainable vintage fabrics for the design, will be honored at a Press Conference in early December in Chicago.
Melissa and Rachel recently returned from a wonderful week in San Francisco for Green Festival. Last week, we also participated in Glitter: A Holiday Shopping Event put on by the city of Chicago for Chicago Designers and Boutiques. Many thanks to all of you who stopped by our booths!
Our spring '09 designs are complete and production will be starting in just a few weeks! We are please to present our Melissa Baswell Eco-Luxury line for spring, in addition to our Mountains of the Moon Eco-Fashion line. If you are a boutique/retailer, please contact ASAP us at wholesale@mountainsofthemoon.com to receive your line sheets. Both collections will be available in stores and on our website in early March '09.
Enjoy this newsletter? Please forward it to a friend!

BECOME A FAN!
Become a fan of Mountains of the Moon on Facebook! Also be sure to join the Mountains of the Moon Facebook Group and join others who are interested in learning more about eco-fashion, green living, and participating in a more eco-and-socially aware lifestyle.
ECO.BLOGGIN'
We cordially invite you to visit the "Smart. Sustainable. Style." blog, written by the ladies of Mountains of the Moon Eco.Fashion. Read up on what it's like to run an environmentally friendly company in the fashion industry, our favorites in the world of eco-products, our own eco-tips, and maybe even a glimpse into our lives (an eco-friendly soap opera, if you will).